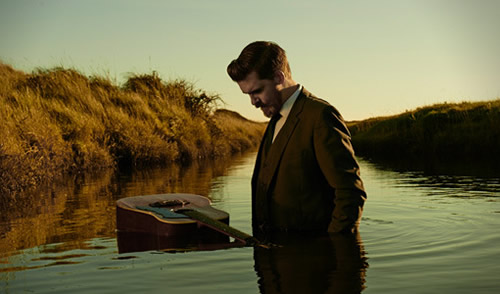 John Smith, no not the man that Pocahontas saved, but a very talented guitarist hailing from Devon county in England, is making quiet a name for himself as an independent artist. With charming good looks, exceptional guitar skills, and the voice of an angel, it's no wonder he is becoming so popular. With music styling's similar to Mumford and Sons, his folksy songs will capture anyone's attention.
I became a fan of John Smith's overnight after discovering his latest album's title track, "Great Lakes" and instantly falling in love with his sound. The song is a soulful, almost whimsical sounding, song about the realization of having to let go of love. The soft acoustic beginning slowly building up to a full and powerful band, supporting John's voice and evoking emotion in the listener.
But that's not the only treasure from John Smith, no, every song I have heard from this gentleman has blown me away. His original songs are full of emotion and deep meaning, while he takes covers and completely makes them his own. Such as his cover of Christina Aguilera's song "Genie in a Bottle", which might I say is better than the original, sorry Christina!
Four albums in John Smith has managed to open for some amazing talents such as Iron and Wine, John Martyn, and James Yorktown to name a few, not to mention headline shows as well. He also regularly tours the UK festival circuits and was named best Young Guitarist of the year in 2003. Hard work and determination are slowly but surely paying off for this young man. His talent as a guitarist, songwriter, and vocalist are breathtaking and I am sure he will go very far in his career.