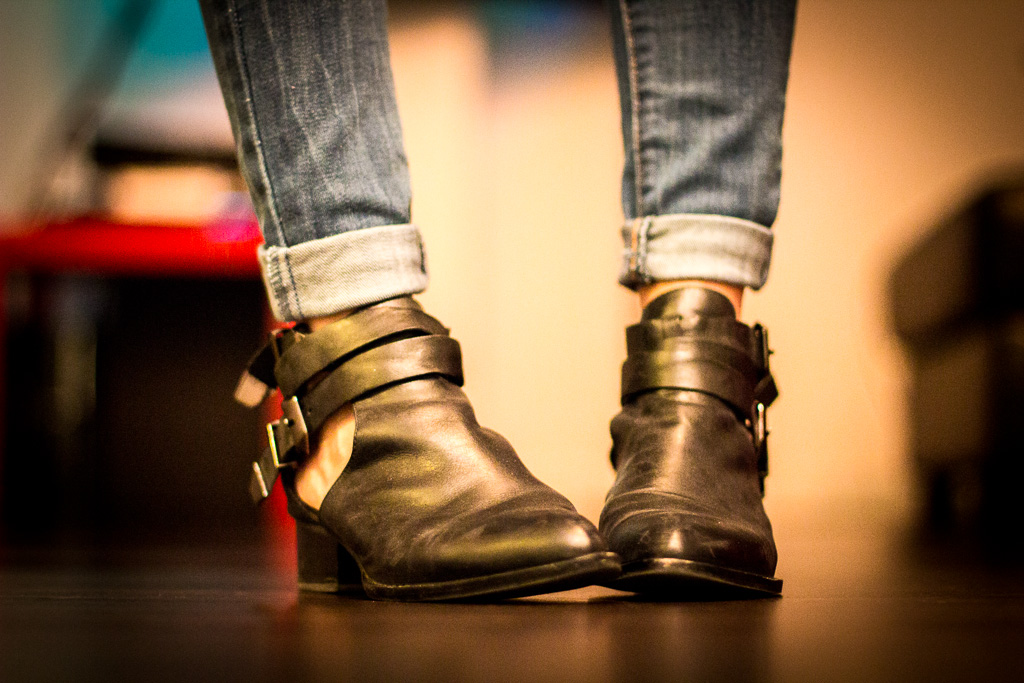 Boot season is in full swing. Bust out the Docs, the knee highs, the leather, the suede, and the favorites that have been around for years. When it comes to winter kicks, every girl's closet should contain a great pair of black boots for Monday through Friday, but when you want something fun and a bit unique for Saturday, great booties are the way to go. They pair well with both dresses and jeans, look great in bold colors and take up far less space which means you can own more (yay). I love every pair I have ever bought and here are my picks right now for the most fun footwear below the knee and on a budget.
I love so many things about these Jeffrey Campbell booties. The texture is unique, a saucy snakeskin, which ramps up any outfit, and the silhouette is interesting and flattering on the leg. Not to mention that it is virtually impossible to find boots that have a heel in that Goldilocks range where it won't kill your feet, but gives you a little bit of height. A win all around. 
I have so many outfits and fun nights running through my head when I look at these tapestry booties from Topshop. They have a muted, palette which means they aren't as limiting as you may think when you hear the word "tapestry". The floral is also such a sweet feminine touch without being overtly girlie. A great winter addition that nods to summer that I can't resist.
Keeping up with the unique and irresistible trend, behold these killer blue cutout booties. I understand why people like the studded thing, but I've never been able to commit because I just feel that I will get tired of it pretty quickly… but these little accents almost make the entire boot. And a deep rich blue on top of the embellishments? And right around $100? These will make any outfit this season.
Since the Chelsea boot trend hit the streets, I have been looking for a shoe that style, but with a little bit of a classic edge so as to make the investment worth my while. These, in classic, lighter brown leather, definitely fit the bill. I love their fitted look with black pants as well as jeans, which means they can be dressed up a little bit. And can't you just see these with a little skirt while stylishly running errands on an otherwise bland Sunday? They instantly perk up any scenario.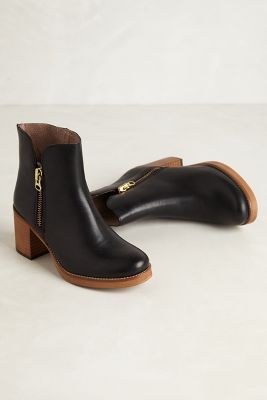 Anthropologie almost always hits it out of the park when it comes to putting a quirky edge on tried and true favorites… and these leather booties with a stacked heel are another home run. The contrast between the zipper, the sole and the dark black leather makes the boot look more expensive than it's price tag. They're a little taller in the heel, so they would be a great go-to for those days when you want to stand up extra tall.
I love the idea of a putty-colored boot. For some reason the color goes with EVERYTHING. These have a great western flair, which I love because my actual cowboy boots are only allowed out of my closet maybe once every six months out of fear of being labeled "The Cowboy Boot Girl". With little details like the brass edging and stitching curves on these, the city streets feel slightly more Wild West than Work Commute.